The Best Instagram Analytics Tool
Generate a report to track important stats for your hashtag campaign.
Let's Get Started!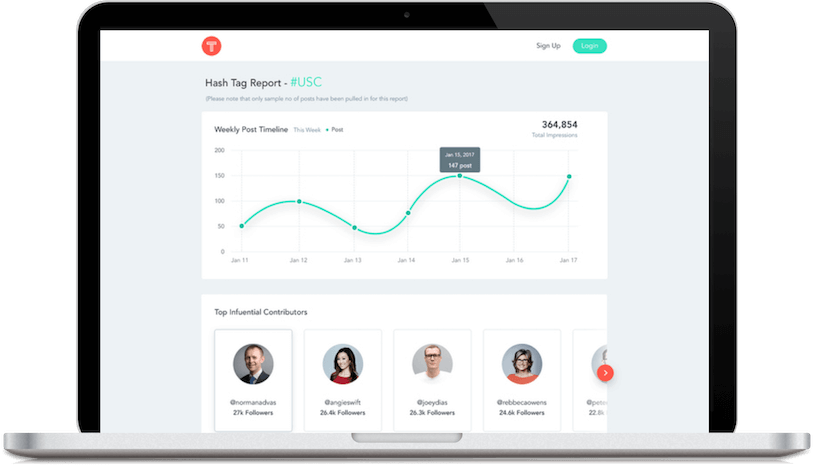 Use our free tool to:
Discover the most engaging content
Which posts are resonating with your audience? Our report reveals which photos generated the most likes and comments.
Find influencers with the most followers
Turn social media influencers into brand advocates. Reaching out to top influencers can increase your brand's reach.
Monitor campaign performance and trends
Which days did your audience post the most? See how many posts your hashtag has generated over time.